Sports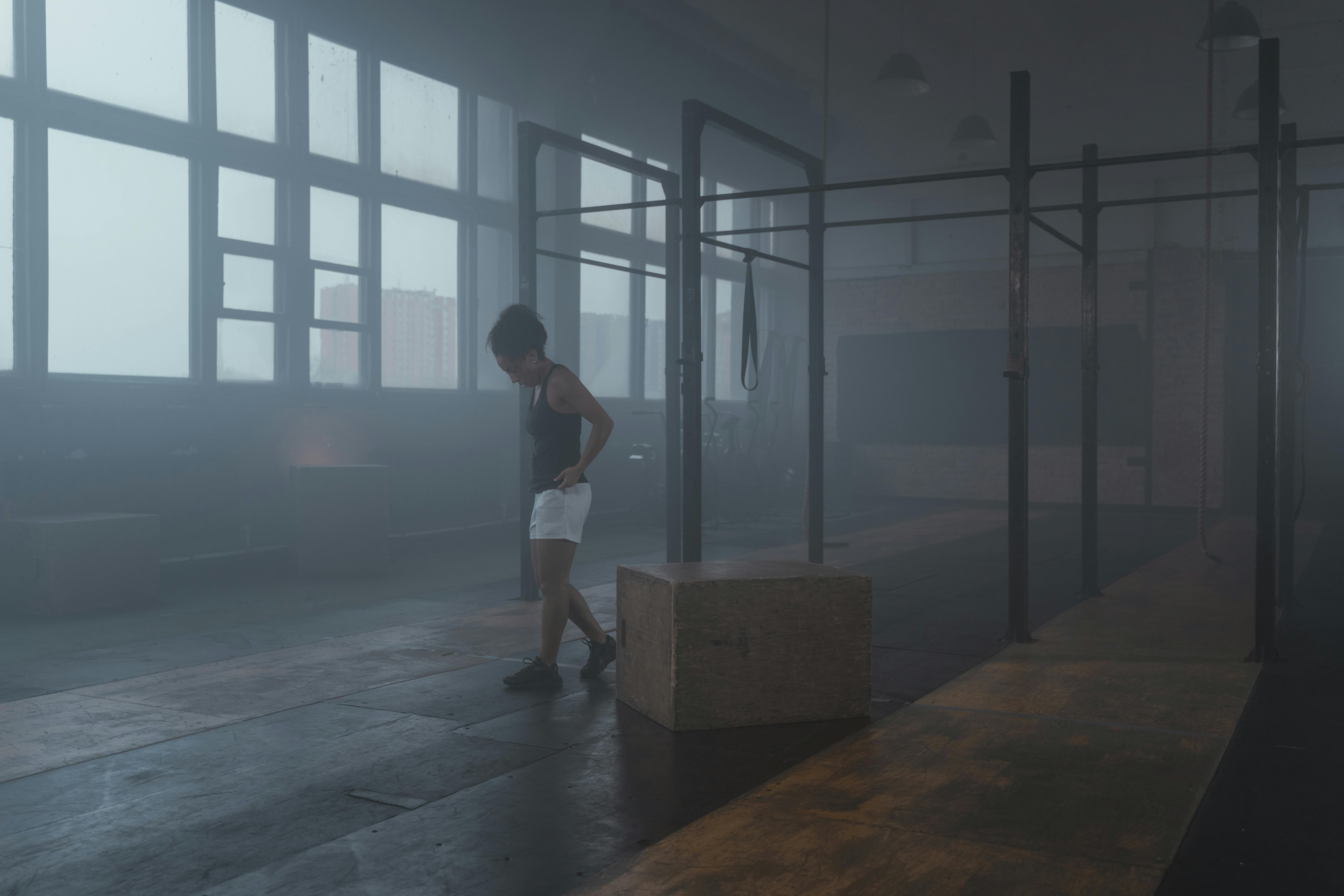 College Football – Week 11 – Only 5 undefeated teams remain, Iowa ends Penn State's BCS title hopes
There are only 5 undefeated teams left in Division 1-A football and Penn State is not one of them. The 5 perfect records belong to Alabama (10-0), Texas Tech (10-0), Boise State (9-0), Utah (10-0), and Ball State (9-0).
Joe Paterno's Nittany Lions went 9-0 and rose to No. 3 in the AP Top 25 before traveling to Iowa on Saturday (11-8-08) and losing to the Hawkeyes 24-23 on a field goal 31 yards. with a second to the left.
Daniel Murray, who hadn't hit a field goal since Iowa's season opener and had lost his job to a freshman, finally got a second chance. Murray had handled kickoff duties, but when it came to windy playing conditions and the need for experience, coach Kirk Ferentz turned to Murray.
Murray drilled him down the middle and the icy Iowa fans went wild, flooding the field with wild excitement. It happened because Penn State blew a 9-point lead in the fourth quarter. Iowa won the fourth quarter 10-0. The Hawkeyes were helped by Shonn Greene's 117 rushing yards and 2 touchdowns, and Ricky Stanzi's 15-of-25 passing for 171 yards.
The win was Iowa's biggest in years, and the first against a Top 5 team since 1990. The Hawkeyes improved their record to 6–4, becoming bowl eligible. All 4 of the Hawkeyes' losses this year have been by a total of 12 points. Last week they lost to Illinois on a 46-yard field goal with 24 seconds remaining. This week they had to win with a field goal in the last second.
Penn State's chance to compete in the national championship evaporated. The kiss of death for Penn State was the fact that Iowa was not a ranked team and Penn State was on the road. The Nittany Lions' new goals will be a Big Ten title and a place in the Rose Bowl on New Year's Day.
For the first time this season, all AP Top 25 Poll teams played, with 17 of the 25 teams winning and 5 big wins among the winners playing against other ranked teams. They included:
No. 1 Alabama on the road over No. 15 LSU in overtime, 27-21, with star quarterback John Parker Wilson scoring on a sneaky 1-yard pass. The Crimson Tide had a chance to win the game in regulation play, but Leigh Tiffin's 29-yard field goal attempt was low and blocked.
LSU had the first chance in overtime but allowed even a field goal opportunity when Jarrett Lee threw his fourth interception and was intercepted by Alabama's Rashad Johnson for the third time in the game, who tied a school record in the process. The Tide fended off another field goal attempt, having missed twice, and Wilson scored on the sneak to earn Alabama a spot in the SEC championship game.
No. 2 Texas Tech at home over No. 8 Oklahoma State, 56-20, as the Red Raiders scored touchdowns on 7 straight possessions.
No. 7 Southern Cal at home over No. 21 California, 17-3, in an amazing display of defense. The win was the sixth straight for the Trojans who have outscored opponents 231-23 since losing 27-21 as 25-point favorites at Oregon State. That's the Trojans, always losing a game to an unranked team, apparently waking up late in Hollywood.
No. 10 Utah at home over No. 11 Texas Christian in a squeaker, 13-10. Utah had gone 9-0 and moved up to No. 10 by playing one of the weakest schedules west of the Mississippi River. The Utes are in the Mountain West Conference, and if they hadn't played TCU, they wouldn't have faced a quality team worth talking about; they still face BYU in their final game.
No. 19 North Carolina at home over No. 22 Georgia Tech, 28-7, scoring 3 touchdowns in the fourth quarter.
Twelve other Top 25 teams won against ranked opponents, including:
No. 4 Florida on the road over Vanderbilt, 42-14, as Tim Tebow threw for 3 touchdowns and rushed for 2 more. The Gators clinched the SEC Eastern Division title and will meet Alabama, holders of the SEC Western Division title, for the SEC Championship.
No. 5 Texas at home over Baylor, 45-21, when Longhorn Colt McCoy threw for 5 TDs and 300 yards. No. 6 Oklahoma on the road over Texas A&M in an easy loss, 66-28. No. 9 Boise State at home over Utah State, 49-14, when Kellen Moore threw for 362 yards and 2 TDs. No. 12 Ohio State on the road over Northwestern, 45-10, as Terrelle Prior threw for 3 touchdowns and Chris "Beanie" Wells added 2 more on the ground.
No. 13 Missouri at home over Kansas State, 41-24, when Jeremy Maclin had 3 TDs and had 278 all-purpose yards. No. 14 Georgia on the road over Kentucky, 42-38, getting the go-ahead TD on a pass from Matthew Stafford to AJ Green with 1:54 left. No. 16 Ball State at home over Northern Illinois 45-14. No. 17 Brigham Young (BYU) at home over a San Diego State team 1-9 41-12.
No. 18 Michigan State home Purdue, 21-7, when Javon Ringer scored twice and the Spartan defense made some excellent saves on the third down. No. 24 Florida State at home over Clemson, 41-27, on coach Bobby Bowden's 79th birthday (yes, the guy is 79 and still coaching), and following the firing of Bowden's son Tommy as coach in chief of Clemson last month. No. 25 Pittsburgh at home over Louisville, 41-7, when the Panthers converted 4 Cardinal turnovers into touchdowns.
The 7 Top 25 losing teams, other than No. 3 Penn State, that lost to unranked teams included:
No. 20 West Virginia at home to Cincinnati in overtime 26-23. West Virginia is one of those teams that can't stand prosperity, they've been in and out of the AP Top 25 all season. No. 23 Maryland headed to Virginia Tech, 23-13.
For the 8 losing teams in the AP top 25 this week, it's pretty much what legendary coach Lou Holtz said: "When all is said and done, more is said than done."
When the new AP Top 25 poll came out on Sunday, 4 teams were missing: West Virginia, California, Georgia Tech and Maryland. Replacing them were 2 new teams-No. 22 Cincinnati and No. 23 Oregon State-and 2 returning teams-No. 24 South Carolina (the Gamecocks dropped out of the poll after the first week) and No. 25 Tulsa (the Golden Hurricane arrived in the eighth week, was ejected last week and returned this week).
In other featured games this week:
Boston College at home defeated Notre Dame 17-0 in their annual "Catholic Bowl" game.
An 8-2 Western Michigan team from the growing Mid-American Conference hosted and beat Big Ten Illinois, 23-17.
A 4-5 Wyoming team from the Mountain West Conference hosted and beat Tennessee from the Southeastern Conference, 13-7. Could Tennessee sink lower? Some fans had to read this result THREE times to believe it was true.
Hawaii beat New Mexico State 42-30 to match their 5-5 record and one win short of bowl eligibility.
East Carolina became bowl eligible with its sixth win, an overtime victory over Marshall, 19-16.
That is all. That is all. I am out of here. Four more weeks and the regular season is over, then bowl season rolls around and some big winners will be raising big money for their football programs. Some of the bowling games will be great, but we don't know which ones.
Copyright © 2008 Ed Bagley