Sports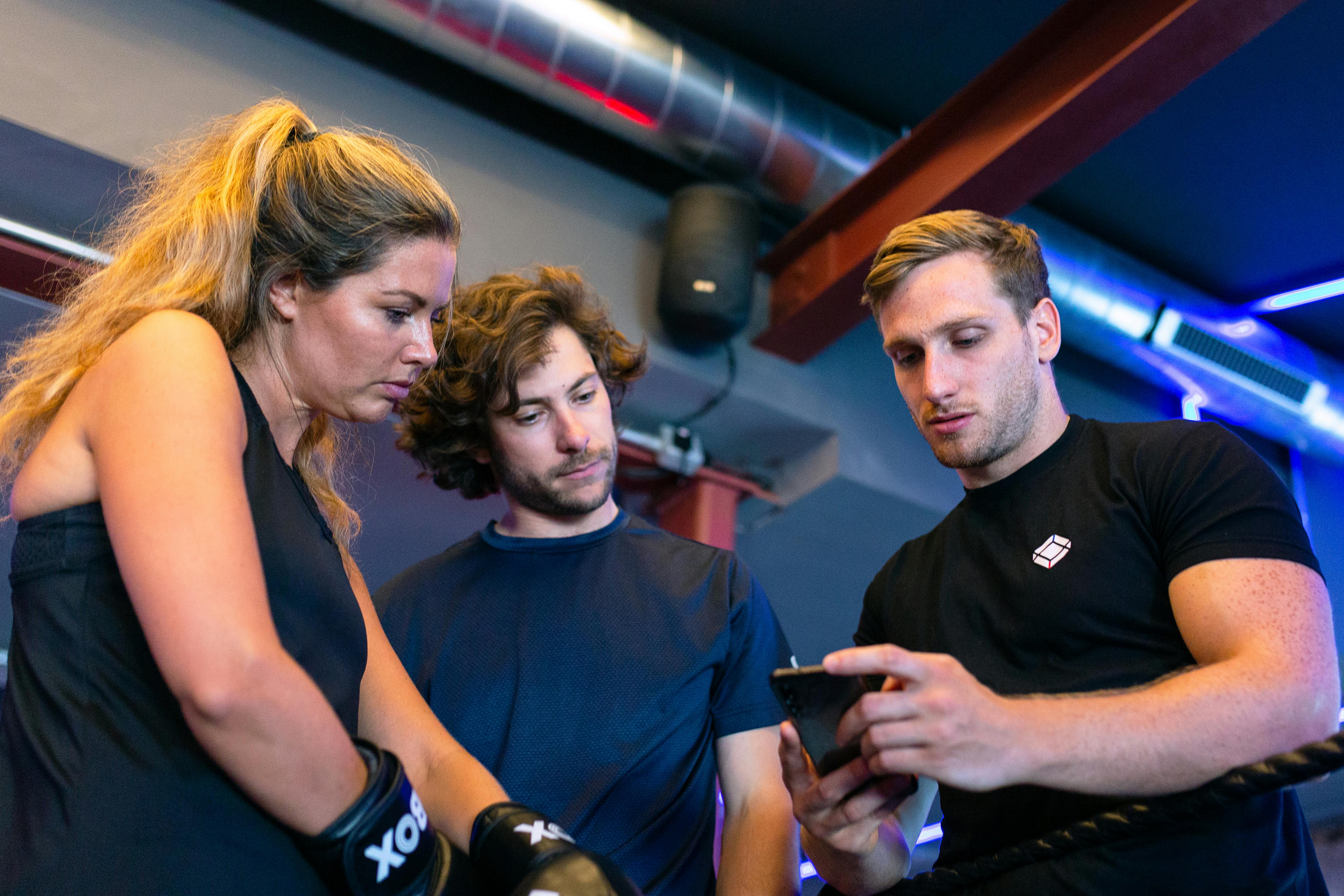 College Football Week 5 Recap: Only a Dozen Baker Teams Still Remain Undefeated
Only 13 of the top 120 teams remain undefeated after the fifth week of a 16-week college football season. They are Florida, Texas, Alabama, LSU, Boise State, Cincinnati, TCU, Iowa, Kansas, Auburn, South Florida, Missouri, and Wisconsin.
On the other hand, only 7 teams have yet to win a game: Rice, New Mexico, Eastern Michigan, Florida International University, Florida Atlantic, Western Kentucky, and Miami (OH). So, ironically, 20 teams still have perfect records: 13 are excellent and 7 are terrible.
Considering most teams are now playing a 12-game season, we're past the one-third mark to go. Many fans may have thought that Virginia Tech, USC, Ohio State, BYU, Oklahoma and even Mississippi might still be undefeated. not so
The biggest upset of the week went to the 123rd-ranked University of Texas at El Paso (UTEP) Miners who outplayed and outplayed the 12th-ranked Houston Cougars, 58-41. , in a stable full of competitive excitement. With the score tied at 17 in the first half, Houston left too soon as UTEP won the second half 41-24.
Coach Mike Price's Miners could only put up 53 yards of total offense in a 64-7 loss to second-ranked Texas last week on the road, but they bounced back from humiliation to put up 581 yards of offense at home. Donald Buckram had 262 rushing yards and 4 TDs. UTEP really found their mojo in the second half, putting 20 points on the scoreboard in the 3rd quarter and 21 in the 4th.
Houston's high-powered offense, led by quarterback Case Keenum with 536 passing yards and 5 touchdowns, couldn't keep up with UTEP on the scoreboard. The loss was the first for the Cougars after scoring 55, 45 and 29 points in their first 3 wins; unfortunately, this had to happen because Houston has 11 players on defense, they just don't play defense well, allowing an average of 32 points per game.
If Houston coach Kevin Sumlin ever decides to hire a good defensive coordinator and draft some defensive players, Houston will become a much more important player against quality competition.
The second biggest surprise was that 17th-ranked Miami (FL) overcame last week's 31-7 road loss to sixth-ranked Virginia Tech by returning home to beat Oklahoma, ranked eighth, 21-20. The Hurricanes led 21-17 after 3 quarters and held off the Sooners with a field goal in the fourth quarter to win.
Unranked Michigan, which has looked terrible with 3 losses in the last 3 weeks, successfully defended its turf by defeating 22nd-ranked Michigan 26-20 in overtime. The loss was a first for the Wolverines, who trailed 10-6 at the half but managed to send the game into overtime at 20-20. Real Spartans freshman running back Larry Caper rushed for 23 yards, fending off at least 2 tacklers along the way, to score the game-winning touchdown for Michigan State.
Whoever said it's so hard to get wins away from home forgot to tell most of the quality teams. Of the 12 qualifying teams playing away games this week, only 3 (Oklahoma, Houston and Michigan) lost while 9 won. Winners included:
Third-ranked Alabama beat Kentucky 38-20; Fourth-ranked LSU needed two touchdowns in the final 2:53 of the game to defeat 18th-ranked Georgia, 20-13; and 6th-ranked Virginia Tech managed to edge out the 97th-ranked Duke team 34-26, an unimpressive win despite being on the road. Giving up 26 points to Duke is like taking your sister to the prom. Seventh-ranked Southern California shredded the 24th-ranked California Bears, 30-3; the Bears seem to retire every season, and sometimes even that early.
Ohio State, ranked ninth, traveled to Indiana and won 33-14. Apparently they still play football in Indiana, but with the Hoosiers, sometimes it's hard to tell. 10th-ranked Cincinnati edged out 150th-ranked and winless (you read that right) Miami of OH, 37-13. Another less than impressive performance from a highly ranked team. Penn State, ranked 15th, beat Illinois, ranked 85th, 35-17; at least the Nittany Lions weren't playing a 1-AA school this week.
Twenty-first-ranked Mississippi, the most hyped new "good" team of the season, defeated 77th-ranked Vanderbilt, 23-7; the score was 23-7 after the 3rd quarter, both teams decided to walk into the 4th quarter, saving some energy for the after party. Twenty-fifth-ranked Georgia Tech beat Mississippi State 42-31, proving that the top 25 teams can give up too many points to an opponent and still win with too little effectiveness on the defensive end of the ball.
Five other qualified teams earned wins at home. They included TCU in 11th place over SMU 39-14 in 117th place; 16th-ranked Oregon over inept and hapless 101st-ranked Washington State 52-6-Oregon led 42-0 at the half, showered early and still won 46; and 20th-ranked BYU had an unimpressive win over 119th-ranked Utah State, 35-17.
Fifth-ranked Boise State pulled off a ridiculous 34-16 win over 1-AA, 139th-ranked University of California Davis (UC Davis), another part of the Broncos' schedule. The 13th-ranked Iowa Hawkeyes, who defeated 13th-ranked Penn State 21-10 in a road game last week, had the dreaded disappointment and edged out ranked 13th-ranked Arkansas State 125, 24-21. Hawkeye's defense, apparently bruised from its effort at Happy Valley, allowed Arkansas State to score 14 points in the fourth quarter to get too close. Without a field goal in the fourth quarter, Iowa would have gone into overtime.
Three unranked teams went 5-0 in their bid to break into the AP Top 25 poll. They included Wisconsin on the road over Minnesota 31-28, South Florida on the road over Syracuse ranked 34-95. 20 and Auburn over Tennessee 26-22.
Eight other teams not ranked 4-1 went on to win. Notre Dame had to go into overtime at home to defeat Washington, 37-30, marking the third straight game the Fighting Irish have won in the last 60 seconds. They don't call the Irish lucky for nothing. Idaho, ranked 89th, beat visiting Colorado State, ranked 62nd, 31-29. Boston College beat Florida State 28-21 at home.
Pittsburgh traveled to Louisville and won 35-10; the Central Michigan Chippewas traveled to Buffalo and beat the 127th-ranked Bulls 20-13; South Carolina won at home over state rival 1-AA ranked 158th-ranked South Carolina State, 38-14; and Tulsa traveled to Rice and beat the inept, hapless, winless Owls 27-10. The owls do not eat rice, apparently they are called rice owls; maybe they are smart birds who don't earn much.
Stanford also beat visiting UCLA 24-16 to go 4-1.
Six Top 25 teams were inactive this week-No. 1 Florida, No. 2 Texas, No. 12 Oklahoma State, No. 16 Kansas, No. 23 Missouri and No. 24 Nebraska.
Copyright © 2009 Ed Bagley